Meet Our Team
Tim Smick
President and CEO of Harbor Retirement Associates, LLC
Tim's interest in senior care began in 1973 at Wheaton College (IL) where his counselor recognized his desire to wed a sense of mission and purpose with his vocation and therefore pointed him in the general direction of healthcare administration. A Chicago-area hospital administrator then opened his eyes to the tremendous future leadership opportunities that were bound to exist in the long-term care segment of healthcare because of the rapid demographic growth in seniors in our country. It didn't take Tim long to recognize that senior care was indeed an industry in its embryonic stages and that he could make a real difference in the lives of the most important person in many people's lives---their Moms.
Forty three years later, that same sense of mission continues to motivate Tim's desire to play a decisive role in refining the way seniors are cared for in our country. The mission of making a difference in the lives of Moms has indeed come home to roost in a very satisfying way—Tim's mom is now a very satisfied resident in one of the HRA communities.
By attracting and building strong teams of others that share Tim's dedication to serving seniors, he has enjoyed top leadership positions with some of our country's premier providers of senior care (Manor Care, PersonaCare and Sunrise Senior Living). Tim has worked hard to intentionally shape HRA's way of life by the inculcation of shared core values, realizing the potency a healthy corporate culture has on the long term success of a company.
Tim holds a Bachelor of Arts from Wheaton College in Wheaton, Illinois.
Tim and his wife, Bobbi, have been married 40 years and have two beautiful and accomplished daughters, Kim (35) and Amy (31). An active airplane pilot since 1994, Tim is also an enthusiastic fan of all kinds of music.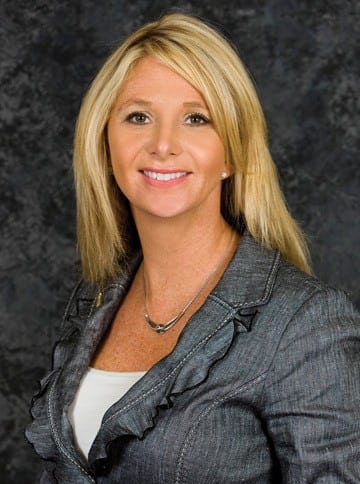 Sarabeth Hanson
Chief Operating Officer
Sarabeth brings over twenty years of Senior Living experience to her role as Chief Operating Officer. Her passion to make a difference and to celebrate seniors was the driving force in her decision to make a career in senior living. Shortly after commencing her college education at Central Connecticut State University she found fulfillment working as a Life Enrichment Director in long term care. That led her to pursuing a nursing license and entering into the healthcare side of the industry.
Before joining Harbor Retirement Associates, Sarabeth worked at Senior Lifestyle Corporation for over twelve years serving in many capacities including Executive Director, Area Manager of Operations, Regional Director of Operations and Vice President of Operations. As the Vice President of Operations, Sarabeth successfully oversaw the operations, sales and financial performance of over 44 communities throughout Florida, Ohio, Virginia, Pennsylvania, New York, Alabama, Arizona, South Carolina, North Carolina, New Jersey and Georgia. Sarabeth has the keen ability to facilitate seamless acquisitions and start- up communities while fostering a culture of servant leadership and cohesion.
Sarabeth has been married to her high school sweetheart John for 20 years. They have three beautiful children; Kylee and the twins, Julia and Jake, are all pursuing degrees at Florida State University. Sarabeth enjoys relaxing on the beach and cooking.
Sarabeth is a licensed Assisted Living Administrator, Certified Dementia Trainer and is an active member of the Florida Chapter of ALFA.
Charlie Jennings
Chief Development Officer
Charlie Jennings, Chief Development Officer, discovered the Senior Housing industry while enjoying an 18-year career in residential development and construction, but transforming the living environments of seniors has proven to be the most fulfilling use of his abilities. Motivated in part by his military service, he is moved to care for many of the veterans and their spouses who are part of the "Greatest Generation".
Charlie holds a Bachelor of Science in Civil and Infrastructure Engineering from George Mason University and is a decorated veteran of the United States Marine Corps.
Charlie has a diverse professional background ranging from the development of single family homes to urban, infill high-rise residential and mixed-use projects. Charlie has built his reputation with an organizational ethic dedicated to risk management, cost control, and construction oversight. Charlie not only leads the development of new communities for HRA, but also manages the renovations and refurbishment of existing communities. He is dedicated to understanding the unique cognitive and physical challenges facing seniors and how improvements in building architecture, interior design and even the correct furniture choice can enhance the lives of HRA's residents.
Charlie has been married to his wife Monica for 13 years, and they are blessed with two wonderful children Jackson (10) and Isabel (7). When not spending time with his family at the beach or coaching Jackson in baseball, Charlie enjoys playing golf and tennis.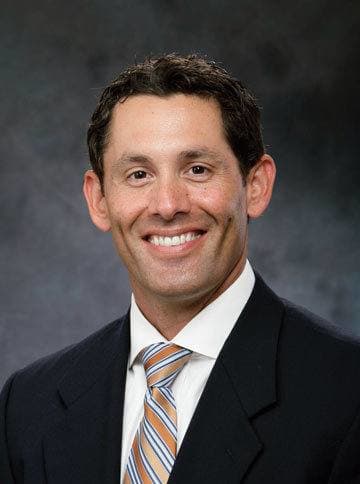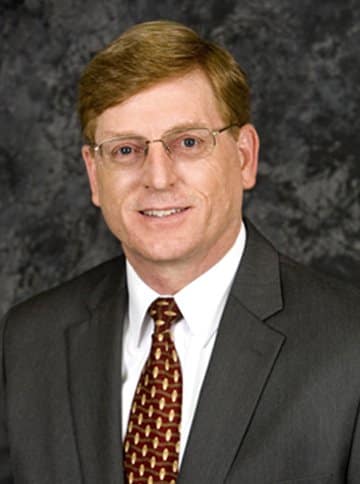 Thomas Mitchell
Chief Financial Officer
Tom Mitchell is an entrepreneurial CFO heading up all financial, accounting, tax and business planning matters for Harbor Retirement Associates since 2012. He provides general counsel regarding business growth opportunities and collaborates with debt, equity and development partners. Tom is experienced with strategic planning, mergers and acquisitions, and raising capital in both public and private companies. 

Tom has a diverse background, having started his career at Lockheed Martin headquarters followed by three years with the big-four accounting firm Deloitte. Early in his career he served as Controller for a publicly traded restaurant chain and several real estate developers.

He has served as CFO on in a number of industries including real estate development, hospitality, retail, healthcare, biotech, and was CFO of a bank. Tom co-founded and as CFO helped lead a start-up specialty retailer which was virtually tied as the 2nd fasted growing U.S. Company on the 2004 "INC 500" list, with 90 locations in 11 states.

Tom is a graduate of the University of Maryland. His professional memberships include the American and Florida Institutes of CPA's as well as the Society for Human Resource Management (SHRM). He has served on several boards, including the Palm Beach Business Group, and is a co-founder of the Alliance of Corporate Real Estate Executives and Specialists (ACRES). In addition to being a Certified Public Accountant he is also a Licensed Real Estate Broker.

Tom and his wife Kathy met in high school, were married right after graduating college and are active church members. They have four sons. Jason, the oldest, graduated with a dual major from FAU, is married with a young family and is a General Manager for a large restaurant chain. Ryan, the next oldest, earned his undergraduate and master's degrees from Cornell, and is living in Manhattan working for American Express. Their third son, Phillip, graduated from UCF and is a high school mathematics teacher in Orlando. Matt, their youngest son, is studying Computer Science at UCF while holding down a job supporting the IT function for Harley Davidson dealers. When not at work, Tom enjoys jet skiing with the family, traveling, golf, and working with Matt on his '67 Mustang.
Kim Lewis
Vice President Operations
Kim Lewis is an accomplished Vice President of Operations possessing a proven record with over twenty years of operations management in Senior Living. Kim was born in Cooperstown New York and graduated from SUNY, majoring in Human Services. She developed her passion for senior care at a young age, serving skilled nursing communities in upstate New York. Kim relocated to Florida where she built a career dedicated to seniors.
Kim achieves outstanding results through strong census achievement, sustained revenue growth and careful use of resources. She possesses exceptional knowledge of budgeting, risk management, recruiting, training, and mentoring. An ongoing learner staying abreast of trends and able to manage multiple projects and timelines, Kim brings a rich culture and maintains high ethical awareness
Prior to joining Harbor Retirement Associates, Kim served The Care Bridge Corporation/SLC for eight years, Brookdale Senior Living for ten years and Senior Lifestyle Corporation for two years. Kim worked her way through the industry in positions of Home Health Administrator, Assisted Living Administrator, Executive Director, District Director, Regional Director and Vice President. She is a licensed Assisted Living Administrator, Certified Dementia Instructor, former Florida Department of Elder Affairs Core Training speaker and is a member of Florida Argentum.  Kim's multi-site experience has spanned across numerous states including Pennsylvania, North/South Carolina, Alabama, Tennessee, Georgia, Texas, Illinois, Wisconsin, Michigan, New York, and Florida.  As a skilled operator Kim's servant leadership builds strong teams who lead excellent results with stewardship, integrity and a culture of caring.
Kim has been married to her husband Paul for 16 years; together they have a beautiful family of five, including two sons and three daughters. Kim enjoys spending time with her family boating and water sports.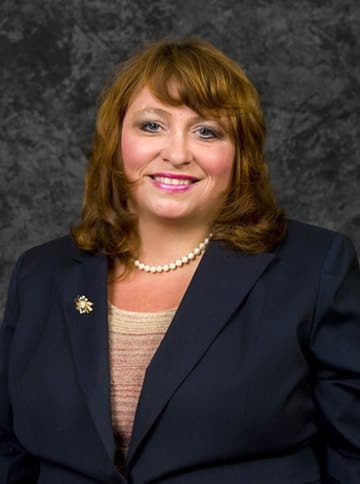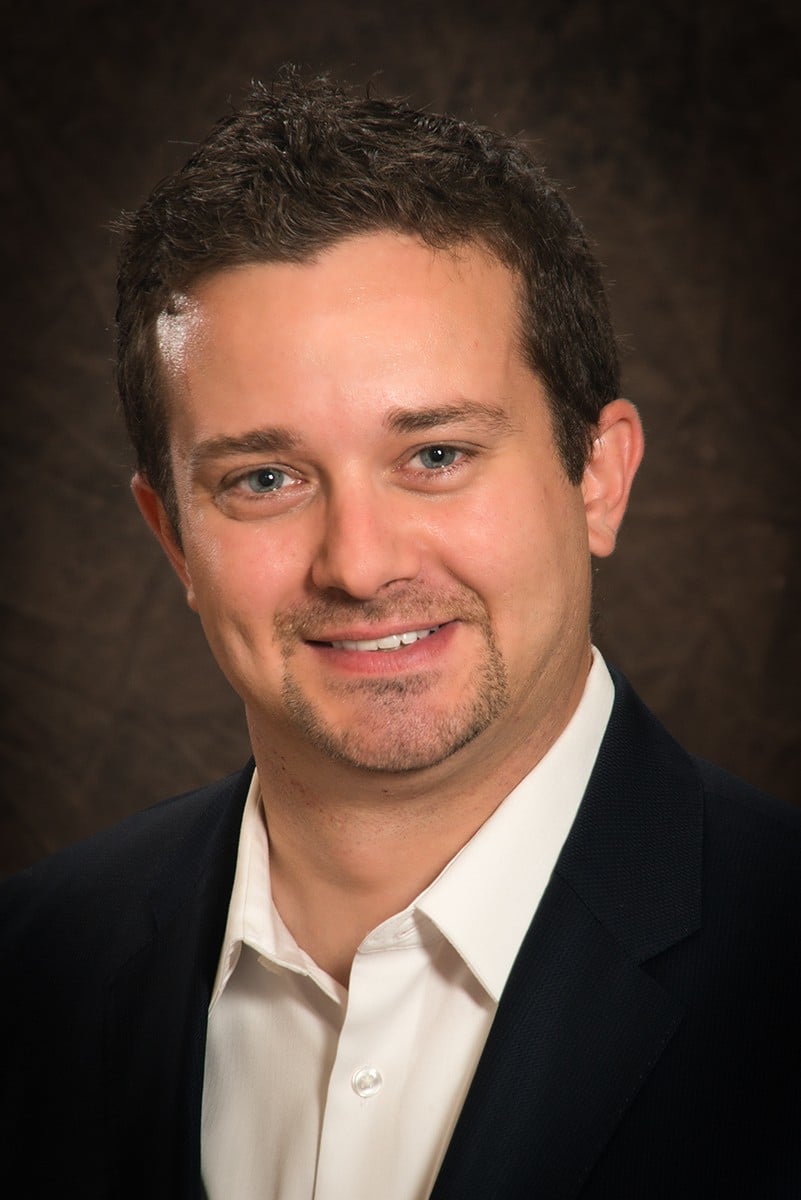 Gottfried Ernst
Vice President of Hospitality
After obtaining his degree in Hospitality Management and Tourism, Gottfried worked at several 4 and 5 star hotels in Austria, Switzerland and the UK.
He has a tremendous passion for serving seniors. He began his career in the Senior Housing industry in 2001 at Brookdale Senior Living where, over the past 15 years, he held community and corporate leadership positions. Gottfried progressed in conjunction with the company's growth to his role as Vice President of Dining Services. Most recently he led the dining services operations as part of Brookdale's Southeast Division, which is comprised of 260 IL, MC, AL and SN communities.
Gottfried was inducted into the President Circle in 2005, was key in the development and implementation of several ALFA award winning programs, and played a lead role in Brookdale's successful Dining Services Systems Integration of former Horizon Bay and Emeritus Senior Living communities nationwide. In the earlier years of his career, Gottfried took part in several bartending competitions and was the winner of a National cooking competition, "Goldenes Reindl", in Vienna, Austria.
Gottfried was born and raised in a small town in Austria and learned the hospitality business from his parents who owned a bakery and pastry shop. He is a self-described foodie, a wine enthusiast and a lover of all things entertaining. Gottfried enjoys domestic and international travel, hiking, kayaking, living a healthy and active lifestyle and is an avid tennis player and skier. Gottfried is single and resides in the Fort Lauderdale area. 
Blaire Fritz
Vice President Sales & Marketing
Blaire spent 10 years at Five Star Senior Living and before that spent 5 years at Sunrise Senior Living, working as Sales Director, Area Sales Manager and Senior Regional Director of Sales and Marketing. She is responsible for exceptional marketing efforts and high occupancy sales results for over 60 communities. Prior to entering the Senior Living arena, Blaire was the Marketing and Membership Director at a prestigious country club in Washington, D.C., as well as a Hospital Physician Liaison at the National Rehabilitation Hospital.
Blaire graduated Cum Laude from Clemson University, where she was heavily involved in athletics. She currently resides in Tampa with her husband and 3 daughters.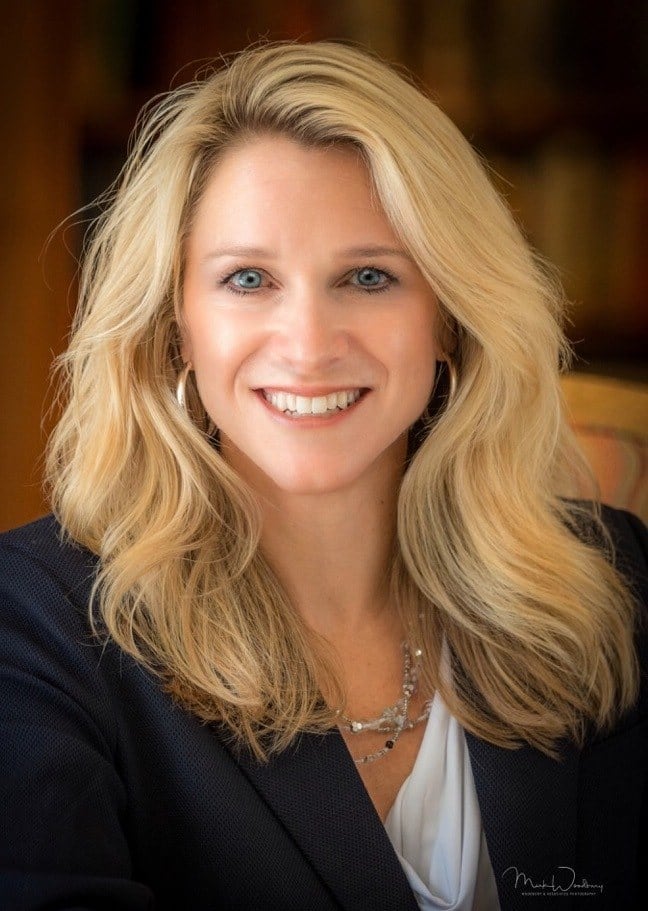 Chris Collins
Controller (Since 2012)
Chris brings over 20 years of accounting and operations management experience to his role as Controller. Chris has worked with large corporations, as well as being an integral part of starting a company from the ground floor. Chris had been a controller for a multi-location urgent care facility and a management company that oversaw 53 skilled nursing facilities and 5 assisted living communities. Chris holds a BS in Accounting and an MS in Applied Management from the University of Maryland-UC, and is a Certified Public Accountant. Chris and his wife have been married for over 25 years. They have two sons and one daughter. The oldest son, Christopher, is serving in the Navy as a nuclear technician. Their daughter, Jillian, is an officer in the Army. The youngest son, John, is currently attending college. When not at work Chris enjoys playing soccer, jeepin and in the fall enjoys watching football.
Bill Blouin
Director, Human Resources
Bill, in his position as Director, Human Resources, provides strategic human resources support to all HRA associates. He possesses over twenty years of human resources experience and fifteen years of HR experience in the senior living sector. A native of Chicago, Illinois, he completed his undergraduate studies at Eastern Illinois University and obtained a Master's in Business Administration from Loyola University of Chicago. Both degrees include a human resources emphasis.
Prior to coming to Harbor Retirement Associates, Bill was the Senior Vice President of Human Resources at Senior Lifestyle Corporation. He led the human resources and payroll function for a senior housings provider with over ninety communities and five thousand associates. Prior to Senior Lifestyle, he was an HR Director at Brookdale Senior Living. His other human resources positions supported national healthcare providers such as Baxter Healthcare and Caremark International.
Bill has been married to his wife, Gina for fifteen years. They have four wonderful children, two girls and two boys. He enjoys spending time with his family and watching all of the kid's activities. He also enjoys running and traveling.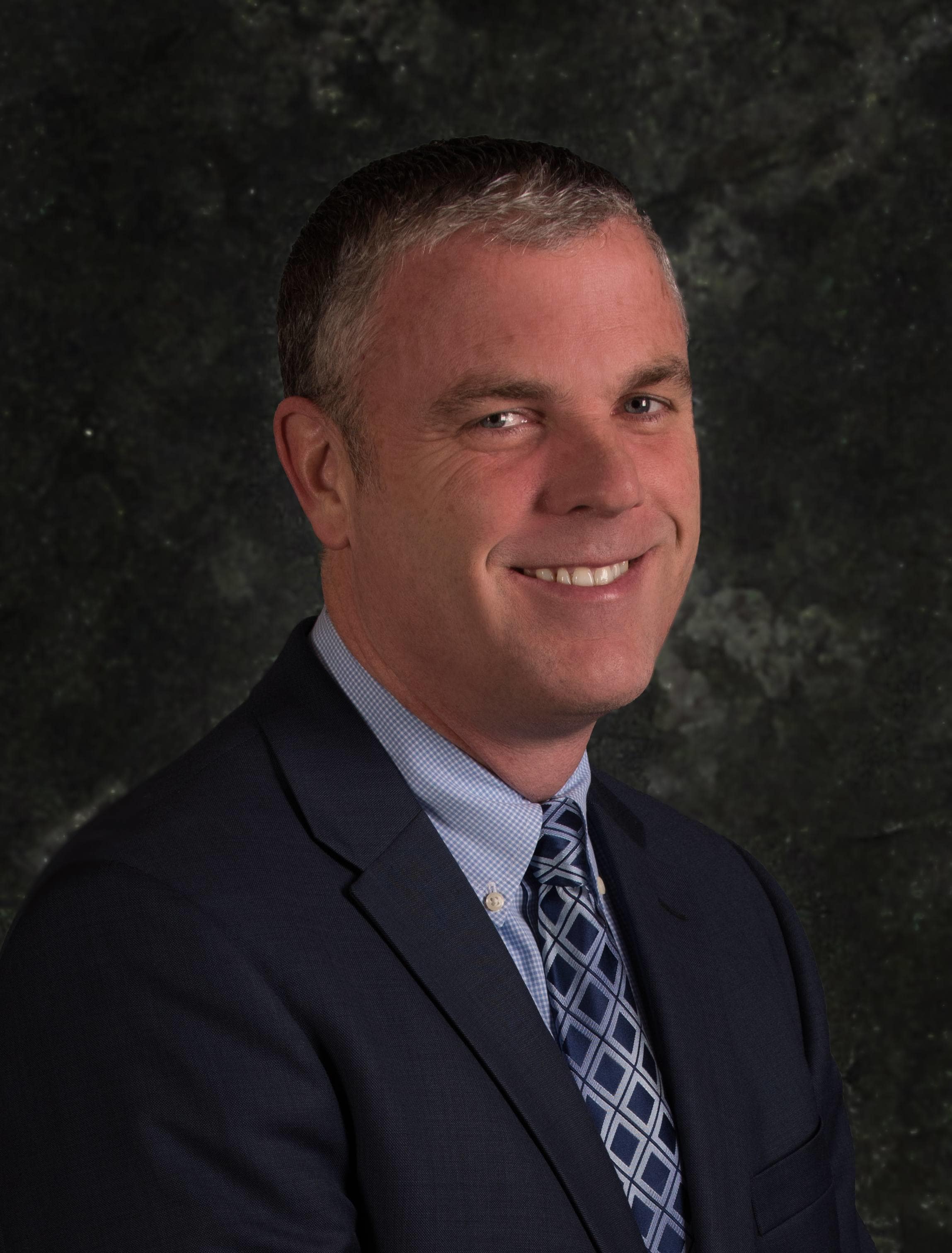 Judi Donovan
Vice President of Operational Transition
Judi brings over twenty years of experience to her role as the Vice President of Operational Transition, with twelve years serving in the senior housing field. Prior to joining Harbor Retirement Associates, Judi was an integral member of the startup team as the Director of Operations at Fox Run in Novi, Michigan and later as Regional Director for Erickson Retirement Living's West and Northeast Regions.
Richard Baummer
Vice President of Land Acquisitions and Entitlements
Dick is a Professional Civil Engineer & Planner providing strategic land acquisition, entitlements and project management for new HRA communities in the eastern U.S.  His leadership, technical expertise and entrepreneurial drive enabled him to consistently deliver creative and sustainable solutions that add value to every project in a manner consistent with the Stewardship core values of the HRA Mission.

Prior to joining HRA, Dick was Director of Civil Engineering for the Lowell MA office of Nobis Engineering. He has also held a variety of development management roles for Erickson Retirement Communities, contributing significant expertise and value to large scale senior housing communities from Virginia to Maine to Kansas.

Dick holds a Bachelor's Degree from the University of Maryland and a Master's Degree in Urban Planning from the Johns Hopkins University. He and his wife Jeannette have two grown daughters, of whom they are intensely proud, and have been blessed with two grand-daughters. You are likely to find them enjoying the beach, taking walks together and exploring the nooks and crannies of the South Carolina Lowcountry. Dick is also an accomplished guitarist and singer, contributing his talents to weekend Masses at his local parish.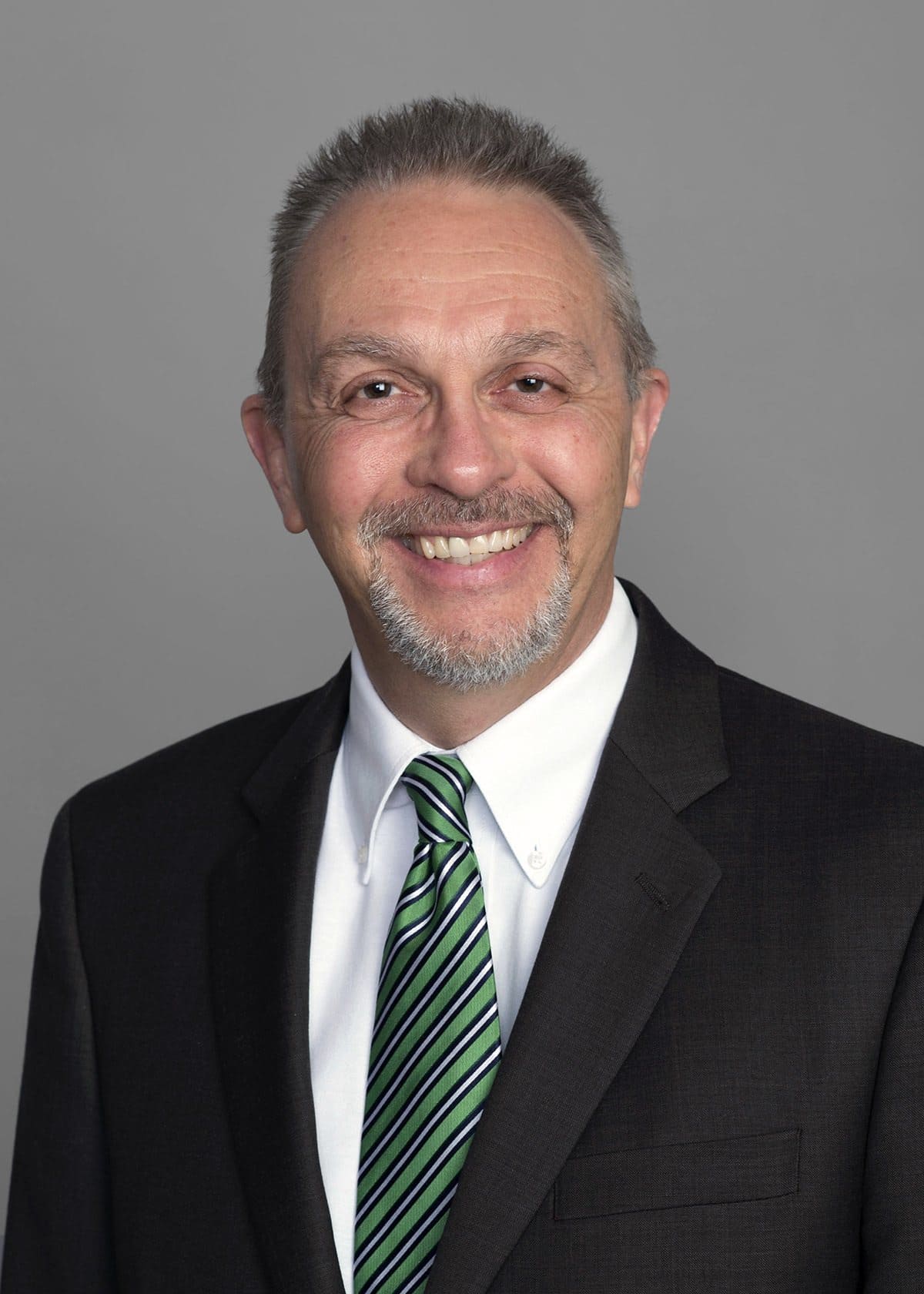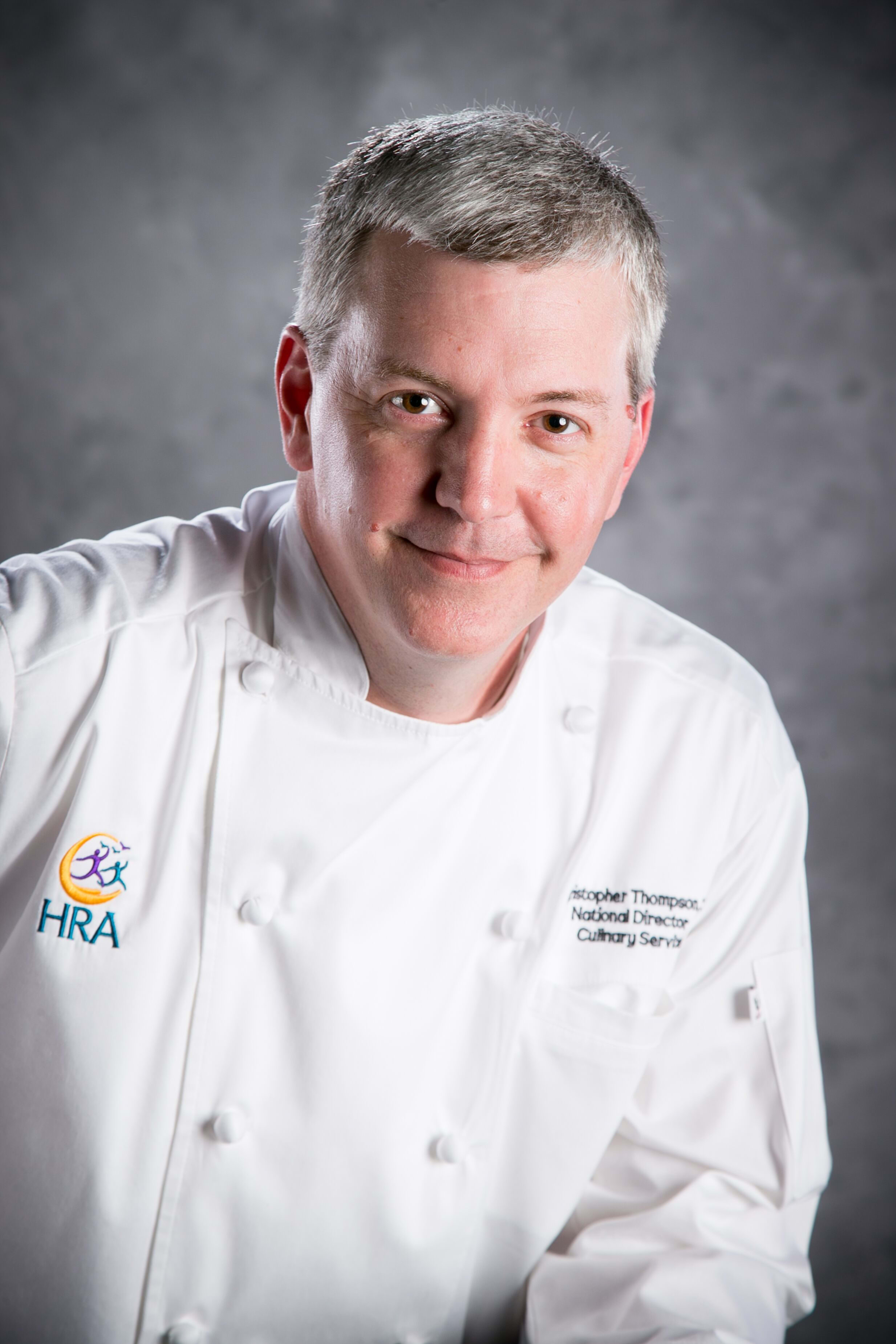 Christopher Thompson
National Director of Culinary Services
Thompson has more than 28 years of experience in the culinary and culinary education industries. He has served in many roles, including Executive Chef, Chef Instructor, Culinary Dean, Associate Director of Education and Director of Business Operations and Finance. He has also served as a corporate consultant for various properties and campuses over the years.
Thompson studied culinary arts and hospitality management at the California Culinary Academy in San Francisco. He is a Certified Executive Chef through the American Culinary Federation and holds various other certifications through the National Restaurant Association. He has received multiple awards, including Educator of the Year for Academic Leadership, the prestigious L'Esprit d' Excellence (The Spirit of Excellence) and Extraordinary Student Experience from Le Cordon Bleu-North America. Thompson is an 11-time recipient of Faculty of the Quarter during his years serving as a Culinary Instructor.
Thompson is married to Anna, also a Chef, and they have a 7-year-old daughter, Ella. He and his family attend Saint Aidan's Episcopal Church in Alpharetta, GA., and are "Cradle Episcopalians," never straying from the teachings of the Episcopal Church. Christopher is an avid woodworker, golfer, musician, and novice photographer. He and his family are enthusiastic campers and hikers and enjoy kayaking and exploring the North Georgia Mountains.
Sheila Wilson
National Director of Health and Wellness
A native of Alabama, Sheila Wilson graduated from Auburn University at Montgomery with a Bachelor of Science in Nursing. Sheila is a licensed Assisted Living Administrator with more than 25 years of health care experience. She has worked in the assisted living sector since 1992 and has earned a reputation throughout the industry as having some of the highest standards of quality care, as well as an industry expert with turn around and start-up communities. Her assisted living experience includes a position as Executive Director with Health Care Group, Alterra and Memory Care Specialist at Sunrise Assisted Living. Sheila's leadership skills and passion for excellence as Executive Director at HarborChase of Huntsville, Alabama lead to her promotion to the position of Operations and Clinical Specialist in 2013.
The eldest of 8 children, Sheila knew her mission in life was to care for the elderly after her experience in caring for her aging grandmother. Sheila was married for 28 years to the late James Wilson, a retired United States Marine. Sheila has four sons who are the loves of her life; Phillip, James, Rhishard, Henri and one grandson, Jean-Paul. Prior to moving to Huntsville, Alabama Sheila lived and worked in California in hospitals, skilled nursing facilities and home health agencies where her interests and passions were drawn to the Assisted Living industry. She is well respected amongst her peers and is a mentor and trainer to many Assisted Living Administrators and Nursing Directors.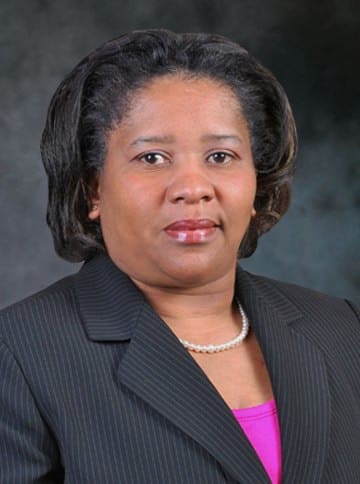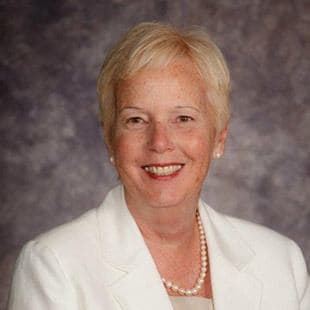 Peggy Connelly
National Director of Life Enrichment and Memory Care

Peggy's experiences as a family caregiver kindled her passion for serving others and a career in senior living. She is driven by a strong desire to make a difference in the lives of others who are faced with the challenges associated with memory loss. Peggy brings over 18 years of senior living experience to HRA. She served as Corporate Director Memory Care Programs at Sagora Senior Living, Vice President Memory Care Programs at Franklin Companies and Vice President Memory Care Programs at Spectrum Retirement. While there she developed dementia training, person centered life enrichment programs, family support, collaboration on dementia environment, sales and operations support. She has been actively involved in new building startups and acquisitions for independent living, assisted living and memory care throughout the US.

Peggy is a Nationally Certified Alzheimer's and Dementia Care Instructor, Florida Administrator CORE Trained, Florida Certified (USF) Alzheimer's Trainer. In 2013, Peggy was reappointed to serve a second term on the Florida Governor's Advisory Committee; Alzheimer's Disease Initiative, where she serves as one of 10 individuals working statewide advising on services for the needs of individuals with memory disorders and their families. In addition, she served on the board of directors of the Alzheimer's Association in both Florida and Texas. She won the Alzheimer's Association 'Sally Jenny Award' for her contribution to the Memories in the Making Alzheimer's Art Program. Peggy is also a contributing editor for the Activities, Adaptations and Aging National Journal and a tireless national public policy advocate for Alzheimer's disease awareness.

Peggy is married to her best friend Tom. Together they raised two wonderful children, Patrick and Kathleen. In addition to work, they enjoy attending a vibrant church, golf, cooking for friends, reading and travel. As Peggy joins the HRA team her goal is to help ignite joyful living on behalf of resident's, families and associates!
Mindi Kocurek
Corporate Director of Marketing
Mindi joins Harbor Retirement Associates with more than fifteen years in Marketing, Analysis Social Media, and Concept and Design for Fortune 500 companies that include Eckerd Corporation and Nielsen Media. She also brings over 8 years of Marketing and Design in the senior living industry.


Tim Reidy
Senior Director of Development
Tim's background includes over 20 years in real estate development (entitlement, design and construction) across the U.S., with an emphasis on senior living, multi-family and high rise projects. Prior to this, Tim worked for local, national and international construction management companies for over 15 years in Arizona, Chicago and throughout Florida. A graduate of Arizona State University, Tim and his family are residents of Naples, Florida since 1996. Tim is a licensed Assisted Living Administrator in the State of Florida and enjoys golfing (poorly), Cubs games at Wrigley Field and spending time with his family.
Charmaine Kosobucki
Operations and Clinical Specialist
Chamaine has over thirteen years of experience in the senior living sector. She is a nurse and also holds a Bachelor's in Healthcare Administration. Prior to joining Harbor Retirement Associates, she served in the role of Executive Director at Brookdale Senior Living and Senior Lifestyle Corporation.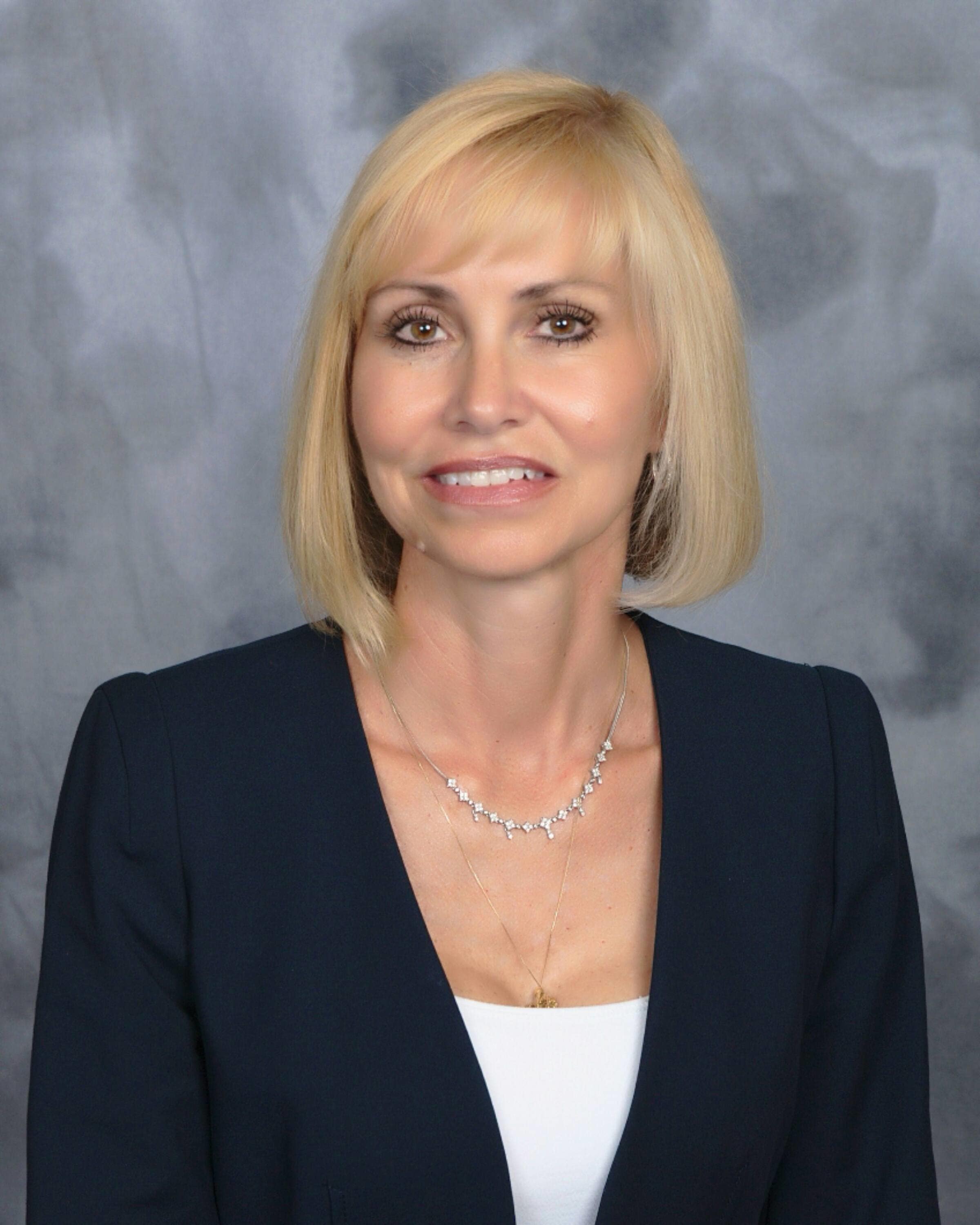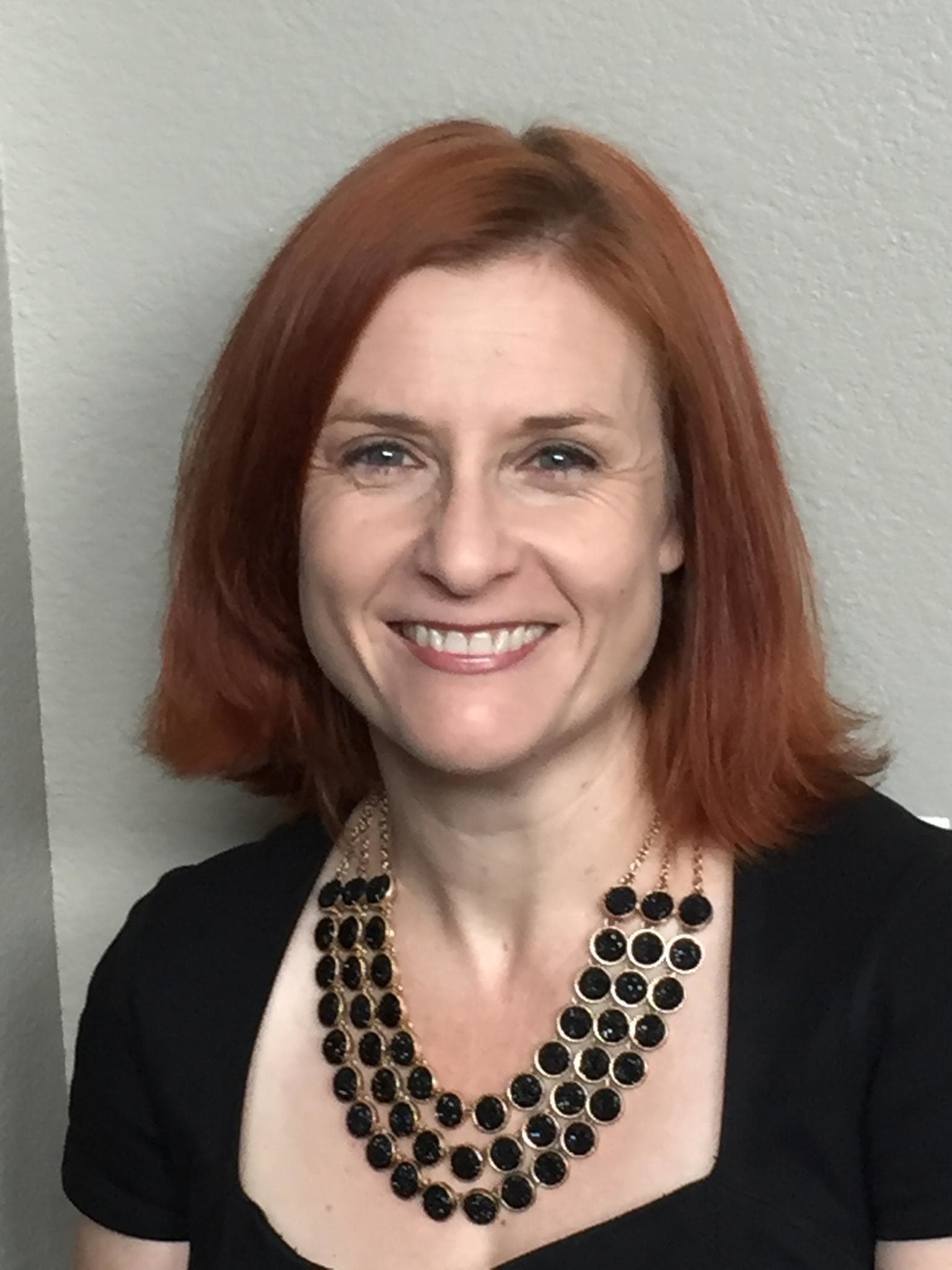 Natalie Cardenas
Corporate Director of Training
Natalie brings more than twenty years of senior living experience, as well as, thirteen years of employee development and education expertise to Harbor Retirement Associates. Prior to joining the team, she was Director of Education and Development at Ensign Services and Corporate Director of Employee Development at Senior Lifestyle Corporation.
Jamie Matthews
Regional Director of Operations
Jamie comes to Harbor Retirement Associates with more than twenty years of operations experience; eighteen years in the senior living sector. She developed her passion for senior care in college when she worked as Activity Director in a skilled nursing facility. She has served in the role of Senior Vice President of Business Development at Senior Living NOI as well as Senior Executive Director for Benchmark Assisted Living and Senior Living Residences.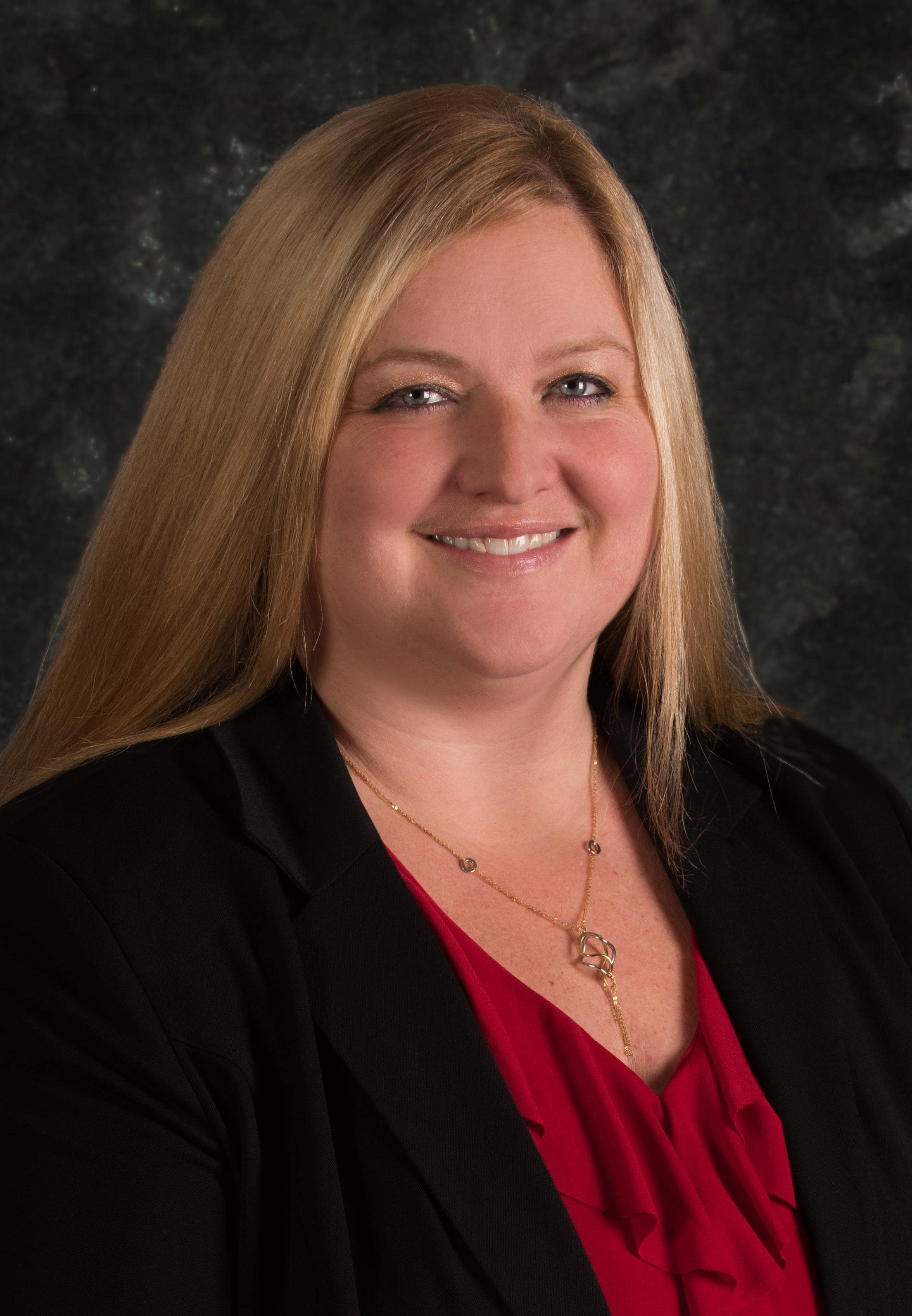 Kimberly Ali
Regional Director of Sales
Kim has been in healthcare for over twenty-three years ranging from home healthcare and medical staffing in both operations and sales roles. She was most recently with Brookdale Senior Living for more than twelve years in the positions of Community Sales Manager and Regional Director of Sales and Marketing for Southeast Florida.
Cathleen O'Brien
Life Enrichment and Memory Care Specialist
Cathleen O'Brien could never have anticipated that a college internship working within a local nursing home would launch a passion that would last a lifetime.  Cathleen began working closely with the residents affected by Alzheimer's and dementia while obtaining her BA in Gerontology at Springfield College.  During this time she also had the opportunity to lend support and develop programs to benefit families coping with their loved ones memory loss.  This opportunity created a lifelong love and passion for senior care with a focus on dementia that has spanned the last 18 years.  Cathleen counts among her proudest moments developing one of the very first day programs for seniors with dementia including early onset, and has eagerly provided support to all she came in contact with as a Nationally Certified Support Group Leader, A Nationally Certified Dementia Practitioner, a Virtual Dementia Educator and she also holds a certificate in Leading Excellence in Dementia Care.  Since that first experience in supporting those with cognitive challenges Cathleen has had extensive experience in the Sales, Life Enrichment and Executive Director roles as well as JCAHO preparation.  When she is not serving seniors Cathleen also enjoys being a mom to two beautiful and talented daughters and spending time with her wonderful husband.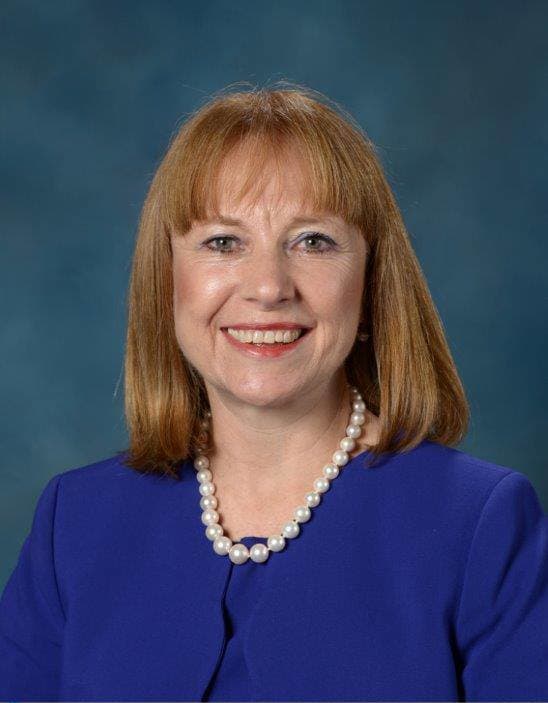 Nancy Nickell
Regional Director of Operations
Nancy has developed a reputation for operational excellence, revenue and census enhancement, and team-building over the last 30 years in the senior living industry.
Nancy is a native of Topeka, Kansas. She began her senior living management career working as a nursing home administrator while studying gerontology and long-term care at Barton College and Washburn University.
Her career path has permitted her to hone her skills at all levels of operations and sales. Her management experience has included oversight of assisted living, independent, skilled, and full service continuing care communities. In addition, she has experience in operations and sales for all levels of care in the for-profit and non-profit sector. Earlier in her career, she served as Executive Director and Regional Sales and Operations Director for the Hillhaven Corporation Retirement Housing division, which was later spun off under the name of Atria.  During her tenure with Atria she rose through the ranks to the position of Divisional Vice-president.
During her 14 years with Brookdale, she served in Regional roles while rescuing struggling CCRCs. When Brookdale reorganized, she was appointed to Vice President of Sales and Marketing overseeing the Florida division and seven Regional Directors of Sales. Most recently she served as Vice President of Sales and Marketing for Somerby Senior Living. She has been instrumental in the pre-selling and initial fill up of three entry fee communities in Massachusetts and Florida. She has lost track of the number of rental start-ups she has carried through to success, yet they remain one of her favorite business memories. She looks forward to bringing her experience to Harbor Retirement Associates and hopes to contribute to the company¹s success.
Nancy and Ted, her husband, of over 30 years, reside in the mountains of Murphy, NC. They have 3 children, all of whom live in the Midwest. She enjoys her role of Grandmother and Great Grandmother. Her favorite pastimes include reading historical fiction, biographies and business books. She loves traveling within the United States and abroad.
Patricia Bozek
Regional Director of Wellness
Patricia brings a wealth of nursing experience to HRA, having worked in both the critical care setting as well as the senior living environment for many years. In senior living, she has served in various roles; as a Clinical Educator, a Nurse Liaison, an MDS Coordinator and as a Director of Nursing. She has also been a Regional Nurse Consultant for various organizations for the last 15 years.
Hailing from Trenton, New Jersey, she studied at Trenton State College, receiving her Bachelors of Science degree in Nursing, graduating with honors.  She and her husband, Frank, relocated to Venice, Florida 22 years ago. They have a son, Richard. Boating is a great passion of theirs, exploring the Florida coastline whenever they can get away from their busy schedules. Patricia is also a committee member of the Venice Christmas Boat Parade, where she volunteers with others to plan and execute the yearly parade on the water for the public, with all proceeds donated given to local charities.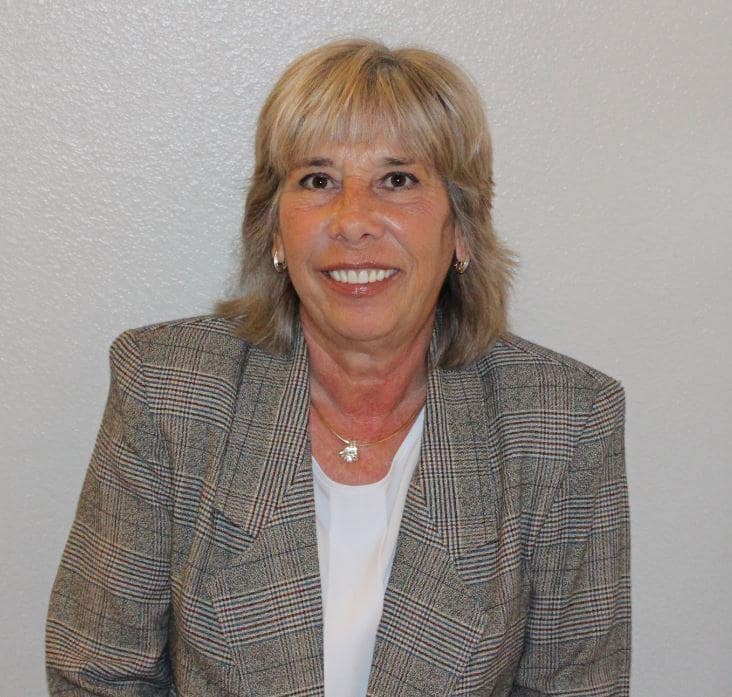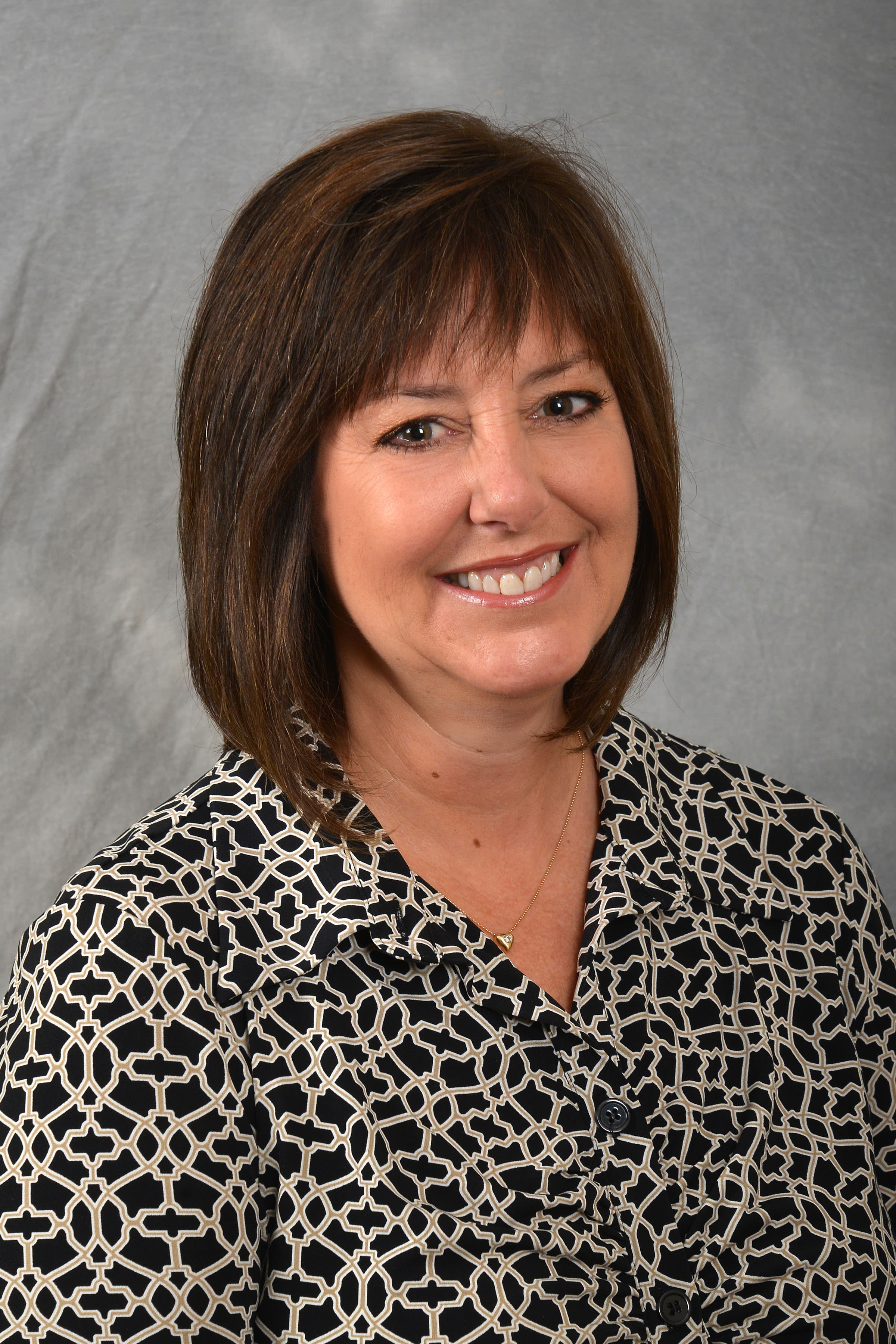 Kathy Bucholtz
Regional Director of Sales and Marketing
Kathy knew early on that her calling was to work with seniors. After receiving her degree in Gerontology, she worked in various fields in the health care industry, such as Discharge Planning, Social Work, and Admissions Coordination. She worked her way up to Vice President of Sales and Marketing. She has worked in hospitals, skilled nursing facilities, and senior housing.
Kathy was born in Pittsburgh, Pa., and has lived most of her life in the Midwest. She currently lives in Milwaukee, WI, with her husband Greg. They have 3 adult children. Kathy enjoys outdoor adventures, travelling and spending time with her friends and family.